Don't let what you can't do prevent you from doing what you can do.
While the country is facing major open/don't open decisions, many companies are facing a more insidious and challenging decision: HOW to open … how to pick up the pieces and move on. And how to leverage the talent of employees to create what will certainly be a new normal.
Three Time Frames
Deloitte, in an article titled, COVID-19: Orchestrating the recovery of organizations and supply chains, suggest that leaders look at the current pandemic as a crisis in three time frames:
Respond

—

in which a company deals with the present situation and manages continuity.
Recover

—

during which a company learns and emerges stronger.
Thrive

—

where the company prepares for and shapes the "next normal."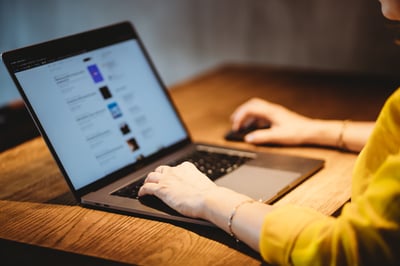 Many front-line and mid-level leaders have faced the first time frame with amazing flexibility. Moving from leading centralized intact teams to leading remote teams has been a challenge, but much of the challenge has been mitigated in part by technology — Zoom meetings, Yammer chat, and collaborative platforms like Teams — and in part by good practices — setting up a meeting cadence, discussing impacts on personal lives, and providing increased team and individual support. Technology and best practices have helped leaders help team members respond to the impacts borne from this pandemic: kids at home, concerns about elderly parents, social distancing, and self-isolation.
However, the greater challenge for leaders looms in front of us as we move from Respond to Recover and — as quickly as possible — to Thrive.
Moving into and through the Recover and Thrive time frames requires that leaders demonstrate three key characteristics:
Resilience
Innovativeness
Positivity
Resilience
Resilience speaks to the ability of leaders to help their teams cast off old habits and ways of thinking and doing. For many teams, not only HOW we do what we do has changed, but WHAT we do may change as well. Companies are forced to rethink go-to-market strategies, supply chains, distribution, and even the products and services themselves.
Frankly, some companies will not survive. The economic impact of the pandemic combined with the uncertain consumption of what the company had been offering may be too much. Obvious examples according to Brookings Research include companies in the travel, music, mining, accommodation/food services industries, administrative services, and waste management. Not only are these industries the hardest hit, they may be the slowest to recover.
Other industries like big tech (Amazon, Microsoft, Netflix), broadband/telecommunications, finance, and pharma/biotech will be facing, as Walt Kelly's Pogo coined, "insurmountable opportunities."
Being resilient — being able to see the future and the possibilities — requires first that you unshackle yourself and your team from old habits and old ways of thinking. Effective leaders help their teams unlearn what's worked in the past in preparation for new — and currently unknown — possibilities in the future. As management guru Peter Drucker admonishes, "If you want something new, you have to stop doing something old."
Innovativeness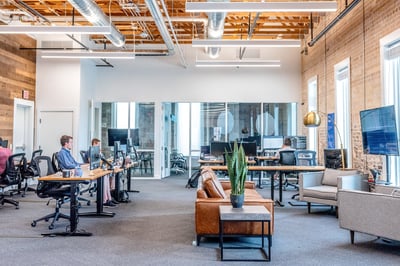 Walking hand-in-hand with resilience is innovativeness. As Brené Brown states, "Vulnerability is the birthplace of innovation, creativity, and change." And for many, the depth of vulnerability — the extent of our personal and professional exposure — has never been greater. Let's tap into that vulnerability.
Effective leaders in the Recover time frame will enlist the brainpower, observational power, and creativity of their employees to explore new products and services, new consumers, and new ways of making money. And effective leaders involve EVERYONE in this innovation challenge; have each team member identify a better way of doing what they're doing or a possible market for what they're producing and share these ideas with the team.
In our world of training, much of our business has collapsed as companies have focused on Responding to the crisis. Clearly, companies need to figure out their future before they can think about upskilling their leaders and staff. However, a few bold companies are looking at this pandemic as the opportunity to help their leaders develop the critical skills and behaviors that drive resilience and innovation. You can almost sense which companies are going to Thrive.
Positivity
While resilience and innovativeness are key to successfully Recovery and Thriving, positivity is the fuel that energizes and sustains. Both resilience — moving from old habits to building new ones — and innovativeness — seeking new strategies and structures — are filled with uncertainty and ambiguity. Effective leaders give shape to that uncertainty; they help translate ideas into action and action into results.
Positivity isn't cheerleading. As Desmond Tutu says, "Hope is being able to see the light despite all the darkness." Positivity isn't wishing for light; it isn't blindly clapping and chanting "we believe." No, positivity is seeing the way forward, making sense of the disparate ideas, shaping the future with your team.
Many leaders get stuck because they don't know the future, they don't know the right path. Often the number of choices is daunting and the fear of choosing paralyzing. My advice is to choose. As Yogi Berra is quoted as saying, "When you come to a fork in the road, take it." When you come to making a decision, make it. Give the decision a week or a month to see if it was the right decision; if it wasn't, you learned something. Go back and choose again. Positivity is about moving forward.
Closing Thoughts
Effective leaders know that, as C.S. Lewis stated, "there are far, far better things ahead than any we leave behind." Especially as we move beyond the Respond phase of the COVID-19 pandemic, leaders need to display — and help their team members display — resilience, innovativeness, and positivity to Recover and Thrive.