The start of a new year brings a deluge of well-meaning resolutions and insightful predictions for the year ahead. And while we've eagerly participated in issuing predictions of our own in years past (check out our posts from 2019 and 2018), so much has already been said about what things will look like in 2020 that we'd like to take a longer-term view. In fact, let's take a somewhat tongue-in-cheek stab at predicting what the world of learning and development will look like in 2040.
We know we aren't alone in 2020 prediction fatigue, so we invite you to join in on the fun. Take a moment now to close your eyes and imagine how different things will be in 20 years — we did just that and here's what we came up with:
1. Information overload makes classroom learning experiences even more vital.

In the year 2040, there will be new and better ways of making information available to those who want to perform and/or learn, but the once maligned classroom training reemerges as an efficient and effective method of not only interacting with colleagues, but experiencing a life-changing formula of new tools, peer discussion, practice, and application … especially for those who may not have the energy to access a coach-bot, read an interactive article, or participate in a virtual simulation.

2. Effective managers are needed now more than ever.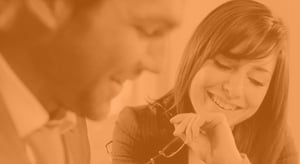 In the year 2040, the number one learning gap

—

according to CEOs across the world

—

is leaders and managers who cannot effectively lead or manage their teams. (This gap has remained at the top of the list since 1967 when it replaced "carbon paper" as the most pressing business need.) Engagement continues to be an issue, especially now that all knowledge workers work remotely. And most employees are knowledge workers thanks to robots and AI.

3. A human touch is critical.

In the year 2040, within the leadership development space, the human element

—

leaders connecting with employees

—

will regain the top spot in terms of need and impact overtaking coaching, recognition/motivation, and supporting employee performance. These four leadership elements have landed the top spot consistently since 2020.

4. Change management doesn't exist anymore.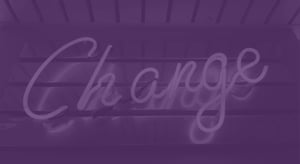 In the year 2040, leaders will finally realize the folly in pursuing "change management" since change happens all the time in big ways and in small ways. What we've been labeling "change management" has been identified as performance support

—

providing the information, tools, skills, motivation, and support that employees need on a daily basis to deal with daily change. (Interestingly, this revelation coincides with the disappearance of diets and health fads as consumers realize that "diet and exercise" is a daily, ongoing phenomenon, not a one-time thing.)

5. The industry will continue to validate our unique approach to leadership development.

In the year 2040, 125 of Entelechy's clients will win industry awards in the leadership development space because the customized programs Entelechy created for them are powerful, effective, and client-owned. (Okay, okay, this one might be a little self-aggrandizing but we're kicking off the new year with confidence as well as with a bit of fun.)

6. It's the end of an era.

In the year 2040, Josh Bersin will announce his retirement. The industry will mourn his departure.

---
Join the Conversation
What do you think the L&D space will look like in 20 years? Which of our predictions resonate with you most? What others would you add? Share your 2040 predictions in the space below.